When you need quality pest control and extermination services in Northeast Ohio, your only choice is First Choice. We treat every home, every business, every pest problem, as if it were our own.
Owner Jerry Luckner brings more than 30 years of experience to every pest problem, residential or commercial. Using Integrated Pest Management procedures, the skilled technicians at First Choice thoroughly inspect your home or business first, identifying the nesting areas of insects and rodents, and eliminating them at the source.
First Choice is fully licensed by the Ohio Department of Agriculture. We take pride in serving our customers' needs with honesty and integrity, and in making our services superior quality at the lowest possible prices.
First Choice Pest – where quality service still counts!
Environmentally friendly products
Our products are of the highest quality available and environmentally friendly, so you know you are getting the most effective treatment available to get rid of pests with no negative impact on the air, water, plants and trees.
Quality treatment
With our years of experience, we know that less is more, especially when it comes to pest control. We use only the amount of product necessary to address your problem, with the understanding that overapplication negatively impacts the environment and diminishes the effectiveness of the treatment.
Help for the do it yourselfer
We understand that sometimes you want to do it yourself. Visit our store for professional advice and products that are far more effective at ridding your home of pests than what you can get at the local big box store. They also are environmentally friendly and priced right for you.
Child and pet friendly
As a customer of First Choice, your family is our highest priority. After treatment is complete, you can rest assured knowing that our products have the lowest possible toxicity. These same products are used in restaurants and hospitals. Have questions? Our technicians are happy to answer them.
IPM techniques
Our technicians are trained to use Integrated Pest Management (IPM) techniques, preventing pests while reducing or eliminating the use of chemicals inside your home or business providing less worry and cost savings.
Licensed and insured
Our company is fully licensed and insured, which gives you peace of mind that you are getting the very best in pest control and management. Our technicians receive on-going training and certification in the most advanced techniques available in the business.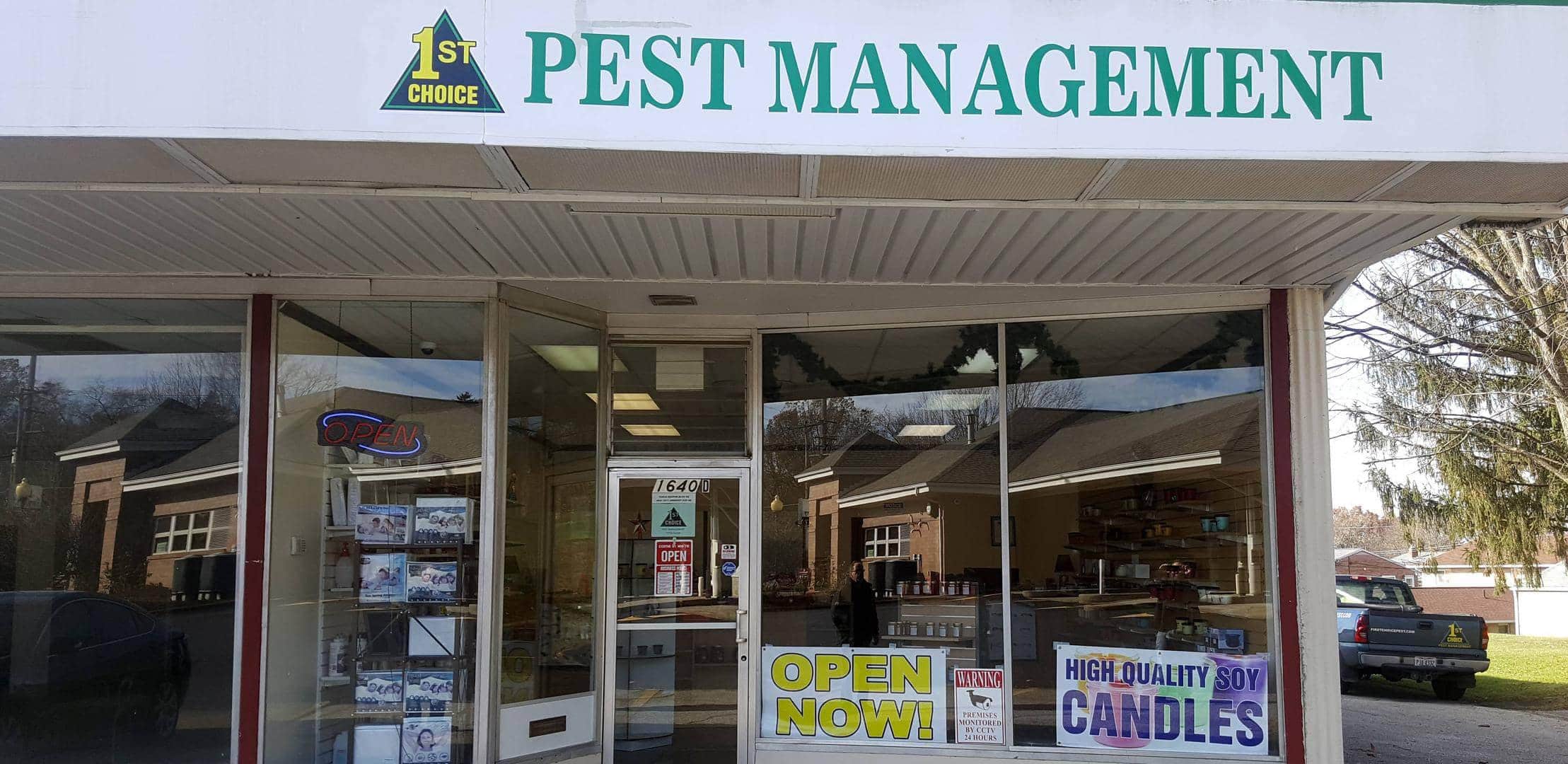 Visit our store for a wide variety of DIY products that will help you keep your home pest free. We also carry honey and candles. Find Us